2. Subscribe

3. Upload documents

4. Verify & confirm

5. Payment
WindShareFund ClimateBonds Registration
Follow these simple steps to subscribe directly.
Encrypted connection
This website utilizes an encrypted connection.
Select the number of ClimateBonds
In this step you select the number of ClimateBonds you wish to subscribe to.
Register before 31 March 2021 and do not pay any emission costs.
The emission costs will be refunded in the form of a cashback. In the first instance you pay the participation fee including issue costs. The issue costs will then be refunded to your account number known to us before April 15, 2021.
Full subscription completed within 5 minutes. You may make the payment later.
WindShareFund IV ClimateBonds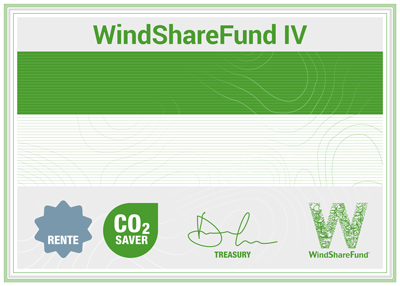 Would you like to subscripe to 500 ClimateBonds or more? In this case, we would like to ask to contact us directly. You can reach us by phone on: +32 (0) 2 792 57 67 , by email on info@windsharefund.com. Our office is open during office hours between 9h00 and 17h00.
Do you require assistence?
If you require assistence with your subscription, we would love to help. Please get in touch with our team: